After bringing Better Lifestyle Solutions to life, I learned that the best way to share my "solutions" was by blogging about them. You will find a variety of posts here from recipes and product recommendations to more personal in nature, an experience I had that might resonate with you. Please take a look around, you might discover some posts here that inspire you, teach you something new and help you LIVE BETTER!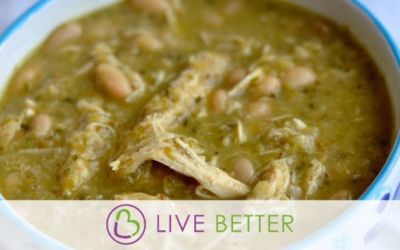 A few ingredients and a great technique make for a swoon worthy meal!
read more
Wellness Wednesday planking exercise tip!
read more
I was having a conversation on the phone a few days ago with a friend and horse trainer colleague I've known for over 30 years. The subject of retirement came up, which of course circled around to money and is exactly why I am writing this post.
read more
I LOVE Mexican food and this Instant Pot recipe makes this an easy side dish or vegetarian main course!
read more
What I'm about to share, I hope happens to you on occasion. It's that instant memory reflection that can happen when the air has that certain smell or the morning sunrise feels like deja vu.
read more
I love things that work. Period. I originally did this Facebook LIVE close to the Holidays last year and I think it deserves another showing in this post.
read more
Sometimes you need to change things up. Try something new. While staring into my pantry trying to get inspired, I noticed the 2 large sweet potatoes looking at me that I bought last week.
read more
Simple, clean food whether cooked outside on the grill, in your oven or on the stove top is always better when it's been seasoned well.
read more
When ALS raised it's ugly head and took Pat's speech from her, she adjusted. As her balance became an issue, she adjusted. You see, Pat's LIVING her life…
read more
As 2017 is coming to a close, there is that anticipation of New Year's resolutions and setting goals for 2018. I've never been a big "resolution" person, but I do like looking ahead towards the New Year with setting some new goals.
read more
OK… I get it…. you are wondering "what in the world is a PFC muffin"… There is a good chance if you pop in and read some of my blog posts, that you might find me referring to "eating PFC". PFC is short for Protein, Fat, and Carbohydrate and when these elements are in balance, so is your blood sugar.
read more
This minestrone soup, actually more like a stew, is packed with nutrition, is so satisfying and I knew she would love it. Have fun with this recipe by swapping out some of ingredients for other options….I've made some notes below in the recipe!
read more
It became VERY CLEAR that I learned how to do something quite simply by JUST DOING IT. Over and over and over again…. and eventually, I got good at it.Was there pain? Sure, but not unbearable. Were there frustrations? Absolutely, but worth it.
read more