Welcome to Better Lifestyle Solutions…where my hope is to INSPIRE you! I love discovering ways to live better…a better recipe, a time saving technique, a great resource or product. This is where I share the solutions that have made a difference in my discovery to be better…to LIVE BETTER. Visit my journey and be INSPIRED!
About me
Solutions

Better Food
Making it easy to enjoy creating healthy, delicious meals for you and your family!
Better Health
Sharing simple habits and tools that will help you live a healthier and better life!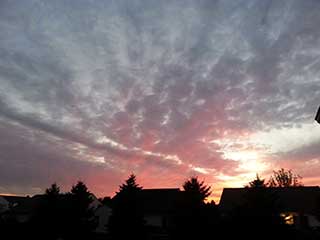 Be inspired
Be alive… in the moment… lift someone up, learn something new… live BETTER!
Sharing my passion for SOLUTIONS
In 2003 when I started my personal chef business, IN GOOD TASTE, I was a good cook, not a GREAT cook. I quite literally "learned on the job" and devoured information anywhere I could find it in order to grow my skills in the kitchen and in my business. I discovered the people and resources that I learned to trust with their expertise and also aligned with my values and goals.
Fast forward to today and now I have the opportunity to give back and share information with you, from recipes to techniques and products that I love, using Facebook LIVE as a platform. I hope you will feel like you're "getting to know me" when you watch!
Making your health a PRIORITY
I firmly believe the quotes "if you don't have your health, you don't have much" and "take care of your body, it's the only one you have"  and that's the BIG reason I'm passionate about helping people live better.
Wouldn't you agree that when you feel better, you look better… and when you look great, you feel GREAT? It is up to us how we CHOOSE to take care of ourselves…
I made my choice to LIVE BETTER…
Inspirations to live better