After bringing Better Lifestyle Solutions to life, I learned that the best way to share my "solutions" was by blogging about them. You will find a variety of posts here from recipes and product recommendations to more personal in nature, an experience I had that might resonate with you. Please take a look around, you might discover some posts here that inspire you, teach you something new and help you LIVE BETTER!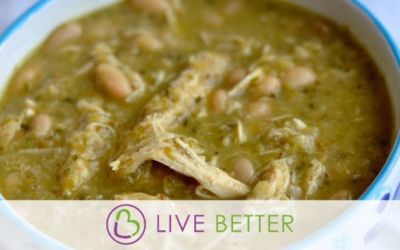 A few ingredients and a great technique make for a swoon worthy meal!
read more
Take time to plan a getaway, have something fun to look forward to!
read more
Stuffed peppers are impressive and really easy. Here's a video tutorial on my version along with a little "noodle hack" for making manicotti that really simplifies making that meal!
read more
Wellness Wednesday how one simple swap can make a difference!
read more
Wellness Wednesday simple new lotion habit!
read more
An easy, crowd pleasing dish that is easy to modify to everyone's liking!
read more
Wellness Wednesday planking exercise tip!
read more
I was having a conversation on the phone a few days ago with a friend and horse trainer colleague I've known for over 30 years. The subject of retirement came up, which of course circled around to money and is exactly why I am writing this post.
read more
I LOVE Mexican food and this Instant Pot recipe makes this an easy side dish or vegetarian main course!
read more
What I'm about to share, I hope happens to you on occasion. It's that instant memory reflection that can happen when the air has that certain smell or the morning sunrise feels like deja vu.
read more
I love things that work. Period. I originally did this Facebook LIVE close to the Holidays last year and I think it deserves another showing in this post.
read more
Sometimes you need to change things up. Try something new. While staring into my pantry trying to get inspired, I noticed the 2 large sweet potatoes looking at me that I bought last week.
read more