After bringing Better Lifestyle Solutions to life, I learned that the best way to share my "solutions" was by blogging about them. You will find a variety of posts here from recipes and product recommendations to more personal in nature, an experience I had that might resonate with you. Please take a look around, you might discover some posts here that inspire you, teach you something new and help you LIVE BETTER!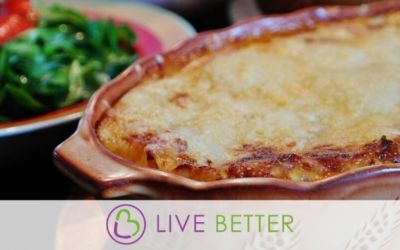 Everyone loves lasagna, right? A classic recipe that will satisfy those taste buds without that heavy, "oh, I shouldn't have" feeling afterwards!
read more
A few ingredients and a great technique make for a swoon worthy meal!
read more
Choosing your outfit the day before can help set the tone for the rest of your day…
read more
An organized pantry with healthier choices makes setting yourself up to win easier!
read more
Take time to notice what's around you…take 5 pictures of nature today.
read more
Set yourself up to win with YOUR food on the go!
read more
A perfect combination of summer vegetables in a colorful, fresh "party friendly" salad!
read more
Take time to plan a getaway, have something fun to look forward to!
read more
Stuffed peppers are impressive and really easy. Here's a video tutorial on my version along with a little "noodle hack" for making manicotti that really simplifies making that meal!
read more
Wellness Wednesday how one simple swap can make a difference!
read more
Wellness Wednesday simple new lotion habit!
read more
An easy, crowd pleasing dish that is easy to modify to everyone's liking!
read more