Inspiration To Live Better
You deserve it all – and you'll find it right here.
Recipes. Product Testing.  Personal posts about what's helping me live better right now.
So come join me…pull up a chair and enjoy reading about my favorite lifestyle solutions…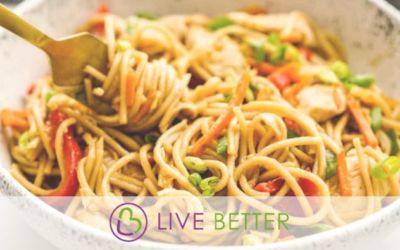 You can easily have this Chinese "take out" meal put together before DoorDash or Uber Eats brings you a version from a local Chinese restaurant…and this will be SO much better!
read more
Winter is right around the corner and sometimes there isn't anything more comforting than a warm bowl of soup. This recipe is so, so easy to prepare ahead and freeze to cook later or put together right away to enjoy for dinner!
read more