Inspiration To Live Better
After bringing Better Lifestyle Solutions to life, I learned that the best way to share "inspiration" was by blogging about it. You will find a variety of posts here from recipes and product recommendations to more personal in nature, an experience I had that might resonate with you. Please take a look around, you might discover some posts here that inspire you, teach you something new and help you LIVE BETTER!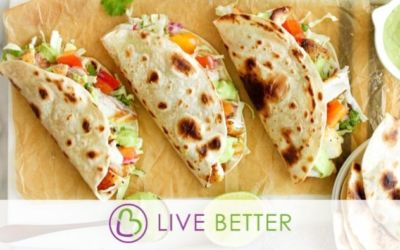 Tacos…why do we love them so? This simple fish taco recipe will be sure to satisfy that craving for peace, love and TACOS!
read more
Is it possible to enjoy a muffin with your tea or coffee that you can feel really GOOD about?…and is gluten free too? Yes and yes!
read more
Sometimes nothing hits the spot like soup. Simple ingredients and a little imagination…
read more
On January 1, 2019 I began a personal challenge to do a drawing a day for the year…what happens is what's worth sharing…
read more
Keep your own attitude in check during the Holidays by letting some things GO!
read more
A simple pre Holiday plan can put you ahead of the game!
read more
It's a good time to take a look at another way to recycle!
read more
Everyone loves lasagna, right? A classic recipe that will satisfy those taste buds without that heavy, "oh, I shouldn't have" feeling afterwards!
read more
I was asked to share my 5 minute "makeup routine" and I did…LIVE on Facebook! Keep it simple, use products you love and most importantly, let who you are on the INSIDE show through!
read more
When chicken is on sale, why not make the most out of it! Here are some tips that will help you make the most out of your purchase!
read more
Challenge yourself to pick one day a week as a "no spending day." You might be surprised that it's not as difficult as you think it will be…
read more
Planning ahead and preparing meals that set you up to WIN to keep you and your family on track is so important. These quiches are quick and easy to make, satisfying and delicious!
read more
Relationships are precious and new, wonderful friendships sometimes get started with an unplanned first conversation that was then nurtured.
read more