Feel Better Look Better Results
Conceiling varicose veins
NV BB Perfecting Mist Foundation is water proof and can be layered to conceal varicose veins and cover tattoos! Coverage lasts until removed with soap or cleanser. The young lady who modeled the veins on her legs never wore shorts or skirts because she was self conscious, even though she has gorgeous legs. The NV has made it a possible for her to feel great about her legs now!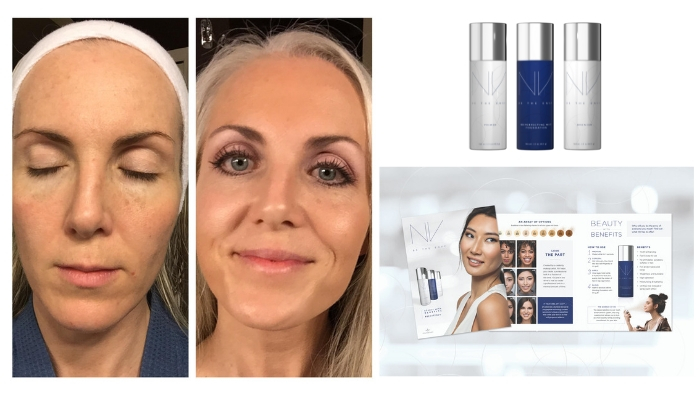 Beauty with Benefits
No other makeup can claim "beauty with benefits" like NV! A beautiful makeup with the benefits of the Luminesce Skin Care products included in the formula, this air brush foundation is so light, yet build able and can be applied with the airbrush finish or with a makeup brush, sponge or your fingers. It is "first time fresh" with each application as all the pure elements in the product cannot become contaminated inside the can. As a result, your skin looks radiant while reaping the benefits of the skin care products!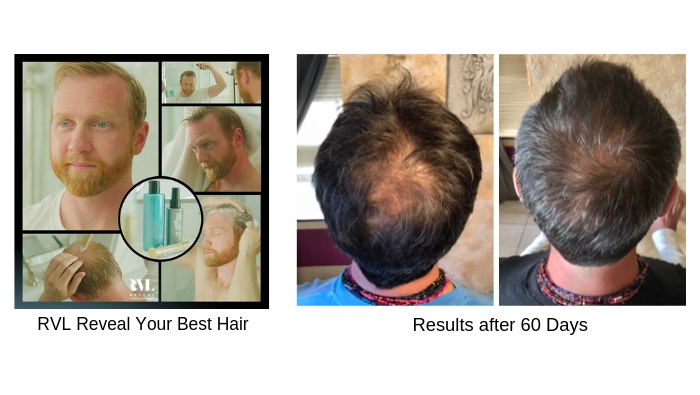 Reveal your best hair
This is my friend and business partner, Jim. In as little as 60 days using the RVL Reveal Hair Care products, you can see the improvement in the condition and appearance of his hair! This is a luxury hair care system developed with stem cell technology that is delivering significant results on both men and women's hair!
I really didn't expect another skin care line to make any difference…at all. The Luminesce Skin Care line changed EVERYTHING.
read more